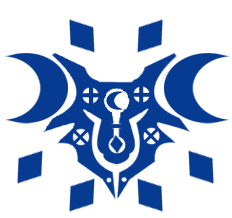 Welcome to the Turtle Alliance page. Here I'll explain everything to get you into the guild.

Before I begin, I'd like to thank you for having an interest on this guild and even checking out the website. This had taken about 2 months to develop, which is quite some time. With all that, let me get into the application process on getting in.
As you have read, this guild explains into helping other guilds and groups grow to become strong, but along with this guild to grow at that. We want the community to grow large for all and everyone. We want everyone to enjoy, have fun, and to even creating new bonds. To achieve this goal, we'll have to gain friends with other groups and guilds that wish to have us Koopa's around in. By the way, if you're shy you don't have to go and do activities with other guilds if you don't find them interesting. You can stay in the group and help new recruits get to know where all the activity's that are being held from our members.
There are a few rules you'll need to know, or you might find yourself in a stuck position with lots and lots of problems. Of all, we don't want you to be stuck in your shell, we want you happy and enjoying the community all around.
1. Know the rules to the forum, and to their group/guild rules. It is highly important that you know the rules by the rules. If you don't know them, I highly suggest studying the rules to ensure that nothing goes wrong. There will be warnings if your caught doing something bad.
2. No sassy or dirty talk. Were a group of friends where everyone should get along with instead of causing problems and making enemies! Mostly to groups where they now can go around saying our group is loaded with a bunch of bad Koopa's. If one goes, we all go.
3. Be considerate and thoughtful. One who isn't considerate shouldn't even be a part of the guild if they're not going to help others with something. We want you to make friends, and earn their trusts to help increase the amount of activity not only in their group/guild. Even in ours. There are awards that follow doing an amazing job.
4. If one person is causing problems in another guild/group. Immediately contact Kurt, or one of the moderators. The person to who's causing problems will be giving a warning to how bad it is, or if it's to where a lot of people are disappointed in the Koopa for doing a lot of bad stuff. We'll have a long turtle talk to see what's going on. If it's one thing we don't want to go, it would have to remove someone for their hard work they put in.
5. You're allowed to join another guild then just this one if you feel there company is amazing, and it fits to how you are. There is no need to panic; all we want is for their guild/group to become friends with ours to help both of our community's grow.
6. Watch out for bad Koopa's that are not in our community. If you ever come across someone to which isn't nice. Let their moderator or admin know to the situation. If they can't do anything of it, contact Kurt then I'll get into the situation and try to fix it up someway better to how it's going.
7. General to Adult content is allowed, but as long as the other guild/group approves of it.
8. You're allowed to ask permission to add their guild/group into the registration maker. However, only ask once directly to the Admin or Moderators that controls their web.
9. Suggestions are always nice, if one comes across your mind. Let it spill out onto this guild.
Note: More rules will and can be added. Make sure to come back to it. Updates will be posted under this topic.
Current members:
Captains:
KurtKoopa
1st Tier Commanders:
None at the moment
2nd Tier Commanders:
None at the moment
Knight/Members:
None at the moment:
Teams:
None at the moment:
Q: What's a team about in the guild?
A: A team is a little group that adventure out to find new guild's, or groups in need of service. One team can be registered to visit a picked area if everyone agrees in for a while. When all the suggestions to help there guild, or group get better and to fix up problems that come along. The registered team can go off to find a whole new one. Even when in a team, you're still allowed to visit other groups and guilds alone. Team members can change members, create their own banner, and even make up their own name for it. Only five members are allowed on one team. To whoever is a Commander is the leader. To the captain is the one that can assign a team to head out.
*The Benefits*
If you're doing your job well enough, you can earn stuff from other groups/guilds and even awards under the community topic. Not only will that, but the one to serve best in also will have their profile picture placed into the 'Hall of Fame' chart. Every month when I'm available, there will be resets to the maximum points you've earned. To the one that has got the most will be number 1 of the month. You can keep your profile picture there if you keep excelling.
How to join:
It's pretty simple. Say under this topic that you'll do your hardest to make this forum better for everyone, and that's it. You may also say to which you good at to your worse.
This Koopa wishes you good luck and to never give up!